Imagine the following situation. You are on business in a foreign country and you have to stay longer than you planned and you have to spend the night.
The first thing you will do is what most people in your area would do, you will look on the internet to see if there are hotels near you, as well as restaurants where you can eat something.
Google will serve you just that!
It will show you the results (list) of the nearest hotels and restaurants, with a map, phone numbers, and reviews by their clients…
Now you must be wondering, how did these bars get there and how did they manage to do that?
With the help of business optimization for local internet search!
Can you do that and should you?
The definitive answer is one big YES!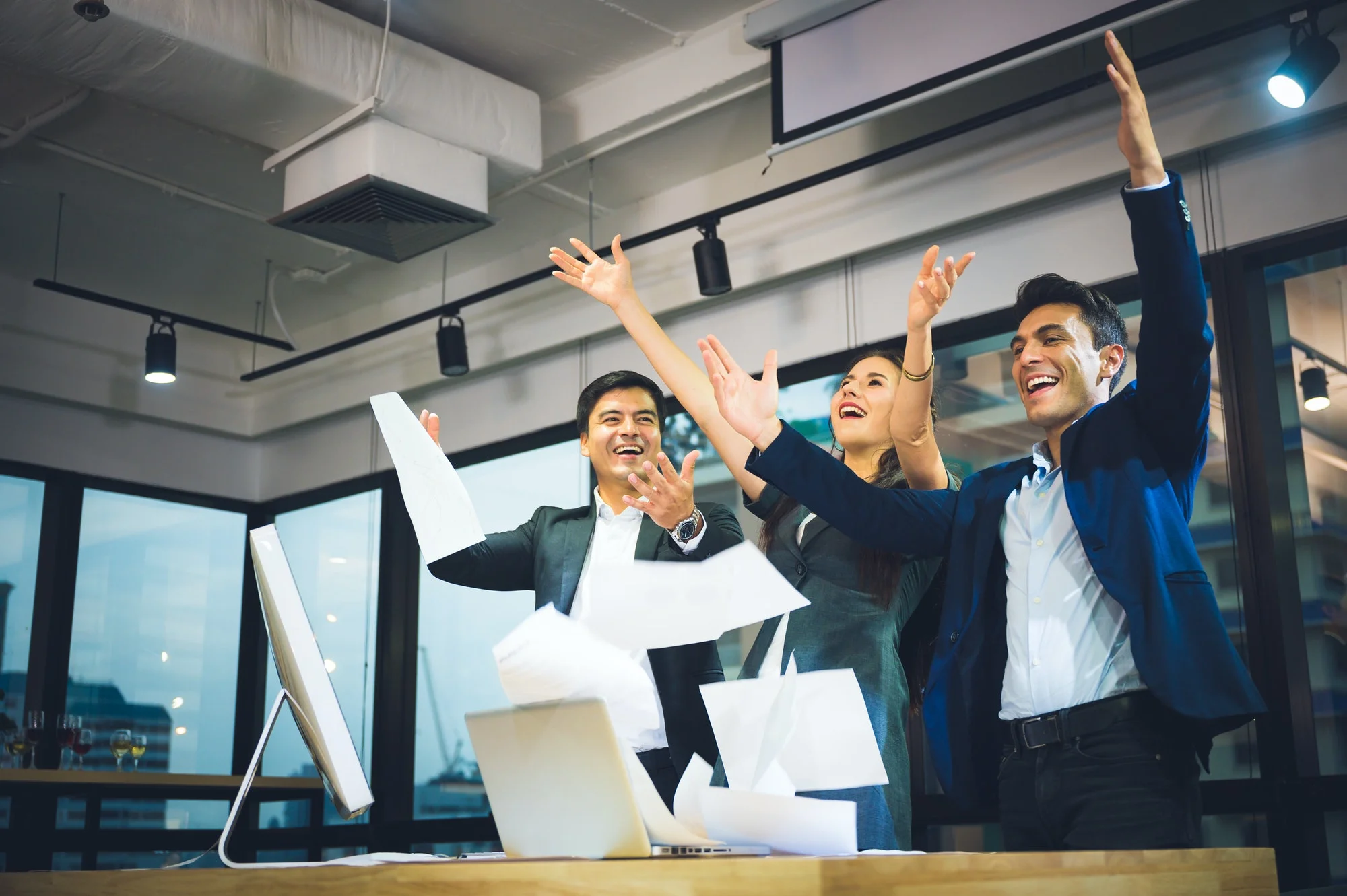 Why Google My Business is important to you in 2021
You've noticed that Google is constantly changing and constantly changing the way it displays search results.
Google's ultimate goal is to connect the user to the search goal as efficiently as possible.
After typing relevant words related to a specific product, service, or activity into Google search, the first thing Google will show you, as a result, are the locations of companies in your immediate vicinity where you can find exactly what you were looking for.
To be precise, above the standard list of web pages related to the given search, ie. standard SERP (Search Engine Results Pages), the search engine will show you a section with Google locations of local companies, in your immediate vicinity, that could offer you their services or products.
When you click on one of these locations, you will end up directly on Google Maps, where the balloons graphically display all the results of the previous search.
Google searches, in the jargon – Yellow Pages, have become a very important part of every search because they greatly shorten the time of searching for basic information about companies that would be useful to you.
Instead of searching for an address on various sites, the Google search engine provides you with a lot of additional information from other users via a single Google Maps. If you are the owner of the company, a simple conclusion is imposed –
Can you resist the benefits of free rankings on Google Business sites that will be your new channel through which to attract new customers?
Creating a Google My Business profile is an unavoidable tactic for your local business!
Google launched Google My Business back in 2014, in an attempt to gather all the tools and resources you need to promote your business on Google platforms in one place.
Companies can use Google My Business to
They put their business on the Google map and manage that setting
They get and manage their Google Business account
They create and manage "Brand Pages" for their company
Search for and display Google reviews about and manage your business
Google My Business is a great tool to open your company's doors to new, potential customers even before they reach you.
As a business owner, tracking frequent changes to Google's search engine ranking algorithm can be a real challenge.
Whether you decide to try to track these frequent changes yourself or hire an SEO agency whose site optimization is their primary job, putting resources into constantly adapting your online presence is vital in today's growing and ever-changing digital landscape.
Google ranks the results by proximity to the location (rewards the so-called micro-moments), and in addition to the path to your company, it gives many other useful details, including working hours, store pictures, price range, contacts, and the like.
Google listing is in fact like a kind of digital hostess who increasingly evaluates the wishes of surfers and redirects it to the goal.
How do companies benefit from Google My Business?
From the point of view of the company that provides services, the advantages are the following:
Presence on the Google platform itself is great free marketing.
Even if the client does not decide for your local business for the first time, you have already entered his register, ie. you get free advertising, and this data will be used more and more in the Google Graph of Knowledge that appears to the right of the search results.
Users typically search the web multiple times a day to find information that will make their lives easier.
As the most popular search engine to help you find what you need, Google has developed a way for companies to stand out in every search, and that is Google My Business.
Whether it's a map query or a classic search, about 5 billion individual searches are performed every day through the Google site.
In translation, this means that your Google My Business profile will be displayed to a large number of users, so try to imagine how much benefit a Google profile will bring you and how much impact it can have on your business.
Google My Business is a free tool!
Google My Business is a free listing of companies on one of the largest search engines on the Internet, with the help of which you bring your business closer to many potential customers.
Like Google My Business, there are several other prominent online sites for different categories of business.
However, these ads are paid for in most cases, whether it is a monthly or annual amount.
Your Google My Business profile gives potential customers easy access to information about the company itself, its business hours, phone number, website, photo gallery, virtual tour, and other instructions in just one click – all at no cost!
The free Google My Business profile also gives customers a view of your business by reviewing ratings and comments from other users.
If you are just starting a business or have a limited budget, every dinar counts, so with a free Google My Business account you can redirect your valuable funds elsewhere.
Visibility on the Google Network
One of the biggest benefits you can get from creating your profile on Google My Business is the first-page position on the Google search engine that it can take up when scrolling through search results.
GMB profiles appear in the browser in the Local "3-pack" field and the results on Google Maps.
When you search on Google, the first three listings are usually reserved for Google Adwords ads.
Then, after that, when you go down, you will usually see a listing for three prominent companies as a result of a local search, followed by the famous results for "organic search".
The "local 3-pack" used to be a list of seven to ten results.
The change to three was made to better serve the results to users of small screens, ie. mobile devices, which are increasingly searching with the help of smartphones.
The "Local 3-Pack" is in a very visible place on the Google search results page.
The information that appears about your company or organization in a three-part package is your Google My Business listing.
If you manage to have your GMB profile appear in the Local 3-Pack, for search terms that are relevant to your business, when scrolling through the results, then you will be able to make the most of your online presence as your revenue will increase through increased traffic to your site and calls, enlarge.
Displaying in the "Local 3" package is free. Google My Business profile is the most economical way, compared to paid AdWords ads, if you want the first page of Google search to be your reach. With a well-optimized GMB profile, your business can appear on the first page of Google search without a single dinar.
Create and optimize your Google My Business profile
The GMB profile, which is optimized and regularly updated, sends signals to Google that it is relevant to users looking for your products or services, so it should display it in the "Local 3 package".
There are simple steps you can take right away to optimize your GMB profile.
Of course, before you start highlighting your online business, you need to create your Google My Business profile.
Enter your Google My Business address in your browser and click "Start Now". You need to sign in to your Gmail account, which you will also use for your GMB account.
A page will open where you start entering information about your company with the name of the company.
Confirm that you agree to the terms of use and continue to enter information about your business.
Google My Business Kick-Off
Check well the information you will enter When you enter information about your company, check well all the information you have given because it must be accurate and up to date.
Check your working hours carefully, whether the category under which you put the company is appropriate and that there are no similar errors in other data entry fields.
Add your company to other similar free sites
When you finish entering information about your company, make sure that the name, address, opening hours, and phone number of your company are the same on all your online profiles, including Bing, Yelp, Trendy and other sites specific to your industry.
Leaving inconsistent information on different sites confuses potential customers and negatively affects your ability to rank better on Google.
Enter photos of your company
Once you've made sure all the information you've entered about your company is correct, start adding photos that help potential customers see exactly what you're offering.
Use high-quality photos of your company to help your online business profile in the best possible way.
Enter photos that show the interior of your company, staff, interiors, workspace equipment, equipment, meeting room, the exterior of the facility, and other photos that can help customers make a decision when choosing which company to choose through the GMB listing.
Important: Pay attention to comments and criticism
Similar to employee posts, user-generated content is curated content of your fans and followers.
View your tagged photos or posts using your brand #hashtag or your location and consider reposting high-quality images that will reflect the style of your brand.
Not only are the posts posted good, but it also shows that you care about your customers – all that matters is to tag the original owner of the photo.
To replicate user-generated content, scan and cut the original post or use a reposting application such as Repost for Instagram.
What is very important for potential buyers?
Online comments and reviews.
If you don't have any reviews, try to create a strategy for getting comments from your clients, that is, create a climate for better engagement.
These comments will help you stand out from other companies in your industry. When showing your company on the GMB listing, in addition to the name and address of your company in a three-part package, the stars that are the ratings of your users are also highlighted.
These ratings are one of the most important things potential customers look at when deciding to purchase a product or service on their Google My Business profile.
Negative comments from former employees are finally against Google guidelines !!!
Google My Business updated its comment policy in early 2018.
As they announced from this company, from now on, the comments left by former employees are considered a violation of Google's guidelines.
Many business owners complained because their former employees left negative comments. Google has persistently refused to remove them.
The reason, as they say, was not against their guidelines. It's just that the user (your former employee) no longer works for that company.
The good news is that Google has updated its comment policy. Finally, reviews of former employees can be removed. The new guidelines are now under scrutiny in the Google Maps Help Center (they were under Google My Business).
They say that "publishing negative content about current or previous work experience" is no longer allowed because it is considered a conflict of interest.
From now on you can report a negative comment on your profile.
Google My Business Stars & Reviews
Companies have been given two more ways to connect with their potential customers:
Google Posts
Google Messages
Google Posts
Announcements are an effective way for companies to promote their offers, news, events, new products, and announcements.
These posts will appear on Google searches and maps. This gives companies even better opportunities to stay in touch with potential customers.
Google recommends that you consider exactly what you want to do before posting to encourage potential customers to follow you online and visit the facility.
Do you want to tell potential clients something about a new house specialty?
Do you want to tell them something about the special sale?
When you share some information with Google Posts, use high-resolution photos to enhance your message.
The title of your post should describe your promotion in just four to five words. Although you can use up to 1,500 characters to describe your promotion or offer, try to limit the length to between 150-300 characters. Make sure your post contains a Call to Action.
It will entice the user to go a step further, such as "Buy Now", "Book Online", "Learn More", "Call Now" or "Visit".
*Important Notice
Be sure to associate UTM codes with your posts, as Google Post does not integrate well with Google Analytics.
Although you can use 150-300 characters to describe the post, only the first 100 characters will appear in the "snippet".
The lifetime of a Google Post is seven days, so the post often appears in front of potential customers.
The exception is a post about an event, which will remain "alive" until the event is over. Your posts will be displayed from newest to oldest in a carousel format.
Make sure your photos are a good size to avoid automatically cropping images.
Google Post does not currently support animated GIFs or videos. Google My Business MessagesGoogle also recently launched a messaging feature that allows companies to chat directly with users.
Through this feature, companies will be able to answer questions quickly and help potential customers. * Important NoteRemember that you must enable this feature in the Google My Business dashboard to start receiving p
Read more on our blog